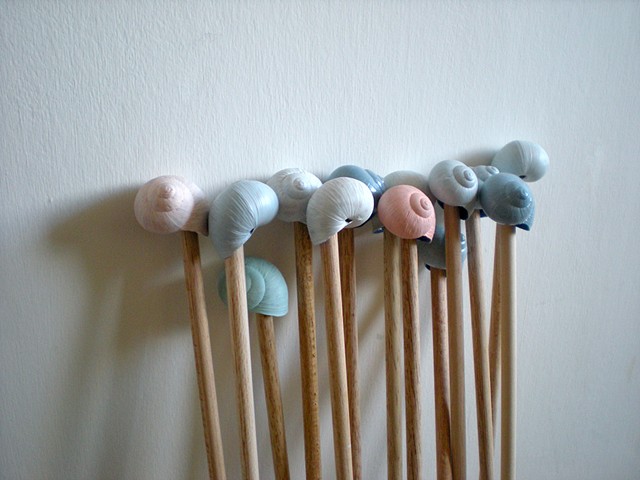 Finlay's work inspects aspects of the landscape and natural history often investigating specific sites and species. Utilising print media, book art, photography, sculptural objects, film and book.
The works are entangled with human relationships to natural phenomena and environmental issues and often engage with interferences, starting with the artists act of looking then extrapolated to other ways of thinking about and understanding our place in the world. The 2019 Botanical Print works begin with visual dissections of photographic observations which are 'drawn' into.
Finlay attended Exeter College of Art, Croydon College of Art & Design and completed his MA at Wimbledon School of Art.
In 2003 He was awarded the Boise Travel Scholarship to journey to the Monarch butterfly winter roosting sites in the Sierra Madre Mountains in Mexico. In 2016 Finlay travelled to Japan on a Daiwa Foundation award.
In 1999 Taylor established Pupa Press to produce his own book works and multiples as well as working with invited artists. These works often accompany curated projects with commissioned books of original works that act as a contained exhibition.
He has exhibited nationally and internationally and has works held in collections including Tate Britain, Victoria and Albert Museum, Yale Centre for British Art, Oxford Brookes, University West of England and British Library.
Finlay lives and works in London, he is currently Senior Tutor in Printmaking at the Royal College of Art.
image left: untitled (snail rest), 2020.
welcome page: A place you do not know, etching, 2022.